Nakuru Meadows is located less than 15 minutes' drive, on normal traffic, away from Nakuru town center. It boasts of exquisitely designed Maisonettes and Townhouses both for rent and sale. The first green community of its kind in Nakuru.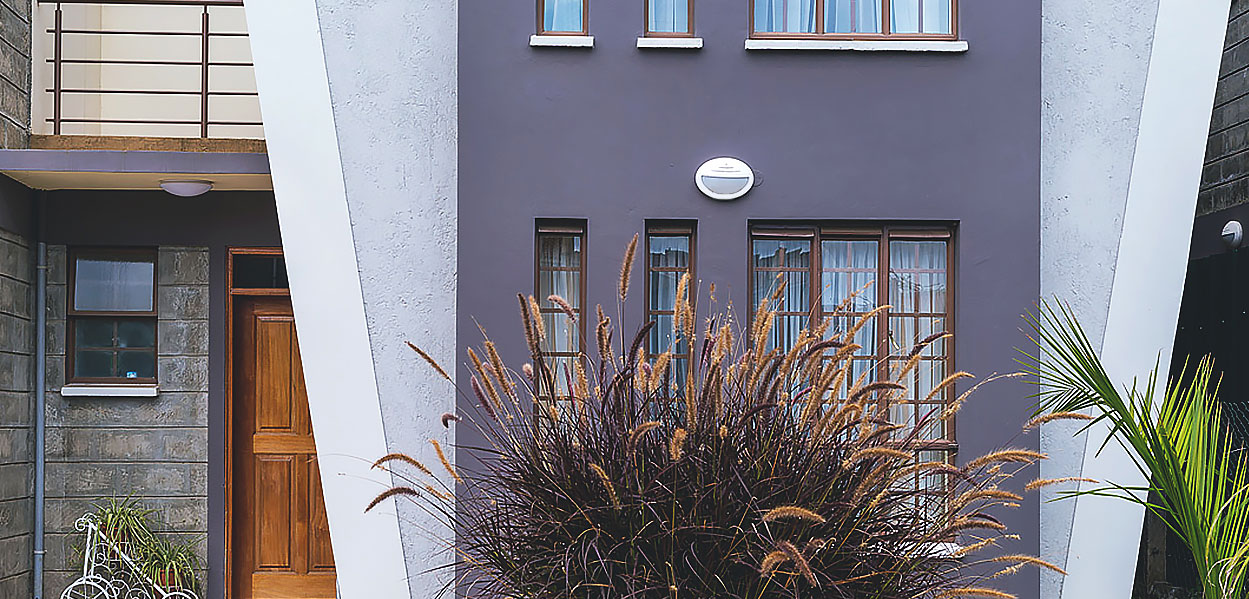 Nakuru Meadows has an array of unique features that no one would want to pass on. But first, let's talk about the variety of homes you will find. One is a generously spaced 4 bedroom townhouse that is perfect for a large family. It consist of 4 bedrooms all en-suite plus a  detached servant quarter. Second, is a 3 bedroom Maisonette, master en-suite with a detached servant quarter as well.  All the homes come with a lush private garden both in front and at the back of the house, solar water heating, ample parking and are DSTV and internet ready. The cabro paved streets are named for easy access by the residents and visitors.
The homes are safe and secure for you and your family. In close proximity is Mwariki police station.  We have installed CCTV cameras, street lighting at strategic areas in the estate and an electric fenced high perimeter wall all-round the estate. We also have well trained guards managing access to and from the property 24/7.
One of the main concerns we get from customers is the availability of water for all the 70 units at Nakuru Meadows. We have ample water supply from the borehole and NAWASCO. There is also enough storage ranging from underground water tanks with a capacity of holding 300,000 litres, an elevated water tank that holds a capacity of 75,000 litres and individual house tanks that hold a capacity of 1000litres.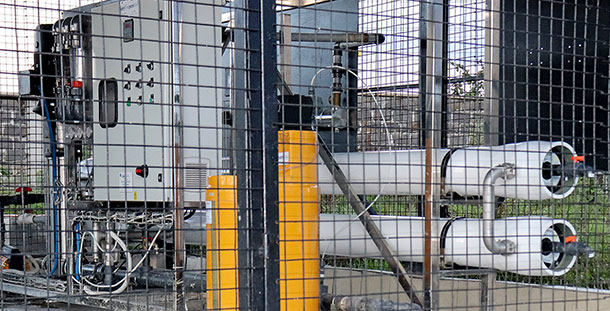 Water treatment plant system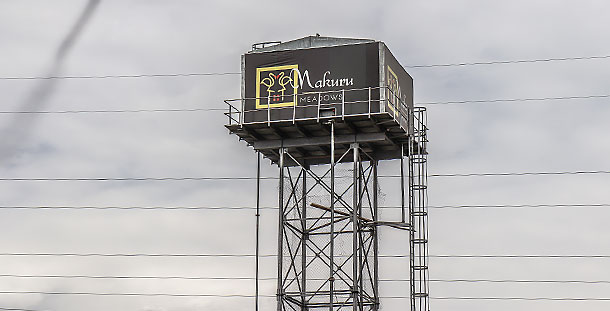 We ensure that the water is safe for drinking and for other household needs and have therefore installed a water treatment plant system. The Reverse Osmosis Treatment plant purifies the borehole water to the standards of bottled water. The purified water from the underground water tank is pumped to the elevated water tank and then flows down to the individual house tanks through gravity.
Now, you must be wondering where will our kids play? We are pleased to tell you about a thoughtfully designed play area for both children and adults. How amazing is that? Even adults get a place to play, relax and exhale their worries away! This designated area is what we call 'The Meadow', you might have noticed the word in our name.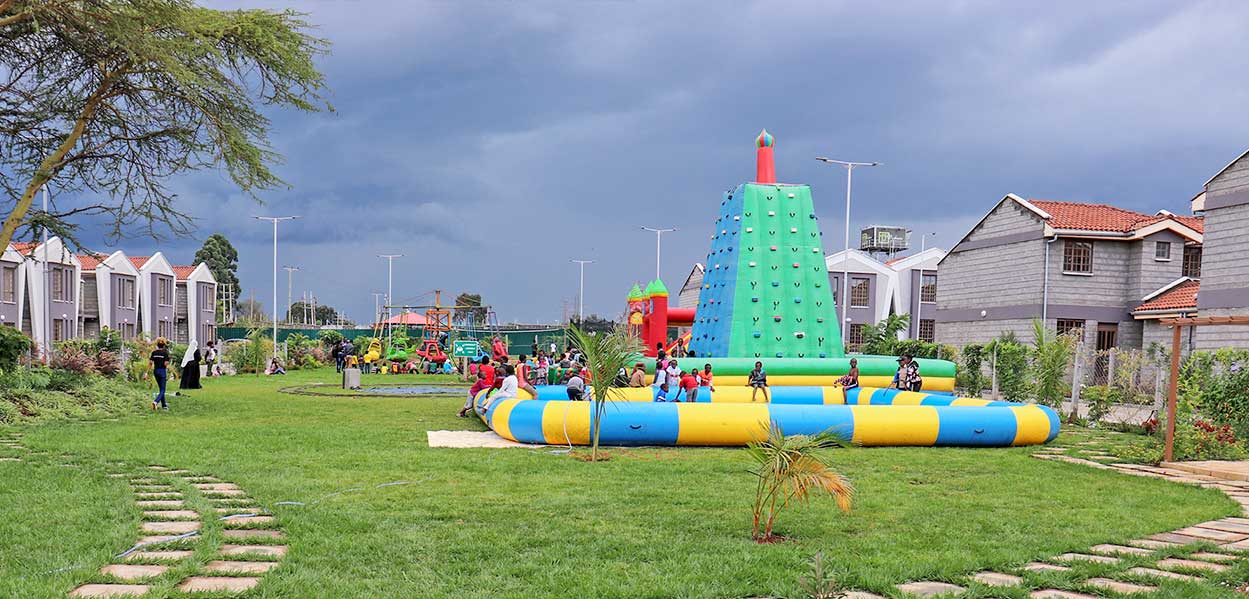 This beautifully grassed area we dedicated for you and your family contains a volleyball pitch, a children play area, a pergola and a gazebo (outdoor sitting areas that can also be used during the homeowners meetings and barbeque events). It also has an open area that can be used by any homeowner for a personal event with enough space to pitch a tent.
Now before you rush to give us a call to schedule a visit, let us tell you about our neighborhood. We are directly opposite the Citam Church, Nakuru. Just 21mins away is the lake Nakuru National Park, home to beautiful birds and wild animals. The fuchsia pink flamingos blanketing the shoreline are an amazing site to enjoy on a Saturday evening. It's the perfect recreational area for your family when you want some good quality time outdoors.
Come pay us a visit and book your dream home. Our expert team is ready to walk with you through this wonderful journey.
To learn about our current prices and offers, kindly click here for the 3 bedroom Maisonette and here for the 4bedroom townhouse.  To visit please contact us on 0708 822 583 or 0715 856 848. You can also email us at sale@nakurumeadows.co.ke