You're thinking of buying a home! Yaaay! It must be an exciting feeling. But before you do, you need to beware of a few home-buying mistakes people make and avoid them.
Buying a home is one of the largest purchases you'll ever make, and doing it wrong will cripple you with stress and rob you of your other financial goals. So protect yourself by knowing what not to do.
Here's a list of typical home-buying mistakes and how to avoid them.
Mistake 1: Buying a House You Can't Afford
This seems like an obvious red-flag, but you'd be surprised how many people make this mistake. They say, "Sure, this
4 bedroom Townhouse
costs more than I planned to spend. But it's so spacious and perfect for my large family, unlike the 3-bed Maisonette! I'll just take out a bigger mortgage." That's a bad idea. Taking on more mortgage than you can afford is a recipe for disaster. Doing this will mean sacrificing money that would have gone to other financial goals and may leave you struggling just to pay simple bills.
So before you go looking for your dream home, figure out how much house you can afford. Use a mortgage calculator to enter your down payment amount and try out different home prices within your budget.
Mistake 2: Buying a House When You Have Debt
"Trying to buy a house when you're in debt is like trying to run a marathon with a bunch of weights chained to your legs,"- Dave Ramsey. You should never pile a mortgage to other debts like car loans, credit cards, or student loans. These debts are already weighing down your monthly budget that would have otherwise been spent on saving for this 3 bedroom Maisonette in Nakuru.
Mistake 3: Not Saving Enough for a Down Payment
If you're getting a mortgage, one of the worst home-buying mistakes you can make is not saving enough for a down payment. Any amount less than 10% is way too low! While some banks are making it easier to buy a house with little to nothing down. The problem is that you'll be charged so much extra in interest and fees that you'll feel like you'll never pay off your home.
We recommend saving at least 20% of the total house price to avoid paying PMI—a type of insurance that protects your lender from losing money in case you can't make your mortgage payments. If you are struggling to save check out a few tips we shared on Saving for a Down Payment.
Mistake 4: Forgetting About Closing Costs and Moving Expenses
Another common mistake is to focus so much on saving for the down payment that you forget about other home-buying expenses such as closing costs and moving expenses. Closing costs, generally include the appraisal fee, home inspection fee, legal fees, etc. To fully understand what closing costs are and why you should budget for them check out this article we wrote on hidden home-buying costs to expect.
Mistake 5: Not Getting Preapproved
Imagine, you've finally found the perfect house for your family, that actually fits your budget! Your heart races with excitement as you make an offer. Too late! The seller goes with another buyer. Why? Because the other buyer included a mortgage preapproval letter with their offer. Getting preapproved, not just prequalified gives you an advantage over other buyers competing for the same house.
A mortgage preapproval letter not only tells the seller you're a serious buyer, but it also says choosing you means the paperwork process will move faster.
Mistake 6: Taking on Credit While Closing
While taking a mortgage with debt is a terrible decision, taking on new debt while you're buying a house is no different! This actually creates a delay in the closing process. If you borrow money, it changes your credit score and it'll send your mortgage approval back to the drawing board.
Save yourself the trouble and maintain your finances from preapproval to closing. Don't do anything that could change your credit history. And while you're at it, make sure you're up-front with your lender about all your payment obligations. Otherwise, these issues could change your debt-to-income ratio, which means it will take much longer for you to buy a house.
Mistake 7: Focusing on Style Over Structure
Let's face it, you will never find a home that ticks off everything on your list. Some things can be easily amended to suit your personal style. Therefore, do not pass by a good home over minor things.
Instead of worrying about appearances, pay attention to things that aren't so easy to fix—like structure. Does the floor plan fit your family? How old is the roof? Are there any problems with the foundation? Are there any signs of issues with the electrical or plumbing systems?
Mistake 8: Buying Without a Home Inspection
One way to focus on the structure of a home rather than its style is through a home inspection. While a professional inspection will cost you some extra money it's definitely money well-spent if it helps you to avoid potential disasters after closing. An inspection includes a thorough review of the home's structural elements and electrical, plumbing, heating, and cooling systems. The inspector's report gives you the information you need to decide to buy the home as-is or to negotiate with the seller to fix the problems or reduce the price.
Mistake 9: Not Walking Away From a Bad Deal
The home-buying process has many moving parts, and each one has the potential to turn a sweet deal into a disaster. For example, your home inspection could turn up problems that should reduce the seller's asking price. If the seller isn't willing to negotiate, you have to decide whether you want to live with (and pay for) those problems or back out of buying the home altogether.
That can be a tough choice if you've already decided this is the one and only perfect home for you. Don't wind up regretting the choice to overpay for a house with problems. Maintain your power to walk away.
There are a ton of home-buying mistakes to watch out for. And each mistake could cost you thousands of money—or thousands of headaches. Hopefully, by reading this blog you have learned what to avoid in your home purchase.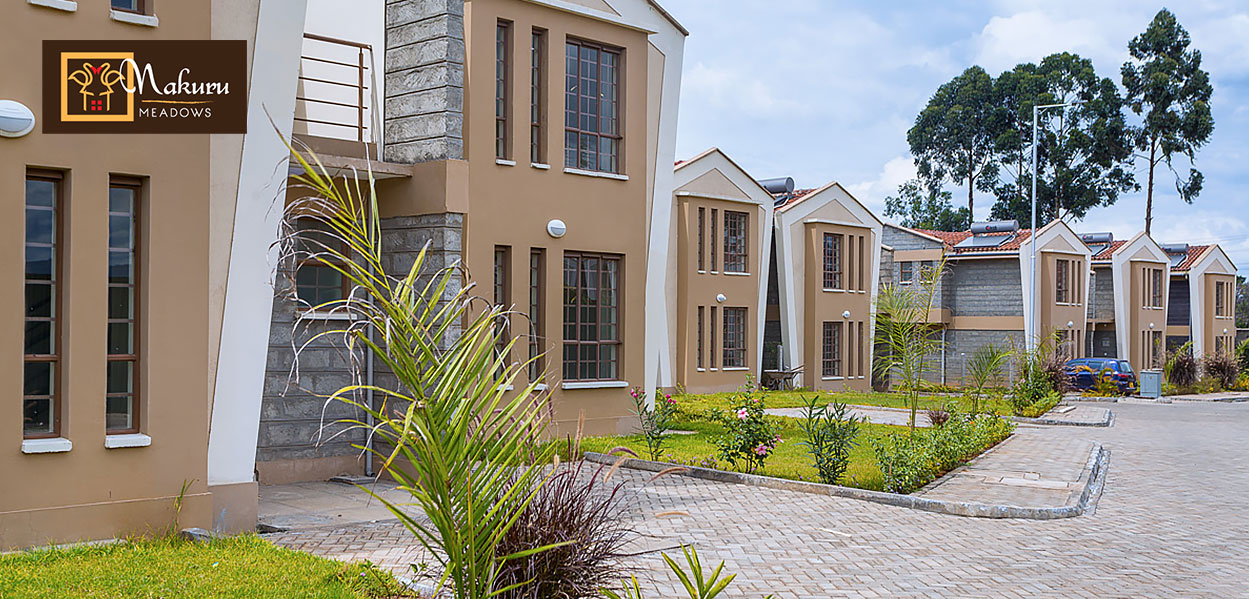 If you are looking for a home outside Nairobi or the city you live in, consider these beautiful homes in Nakuru for sale and rent. Nakuru Meadows is a gated community just 15 mins away from Nakuru town. It has a total of 70 homes that include Maisonettes, townhouses, and semi-detached townhouses. Living in Nakuru will be a mix of modern and country, a harmonized blend you wouldn't want to miss on.
To visit please contact us at 0708 822 583 or 0715 856 848. You can also email us at sale@nakurumeadows.co.ke