Home buying is not only a life changing moment but also a risky one especially for first time home buyers. There are so many decisions to make, so much at stake and you probably know very little about the buying process. This guide will help you through the process from start to finish.
Step 1. Improve your credit score for a mortgage.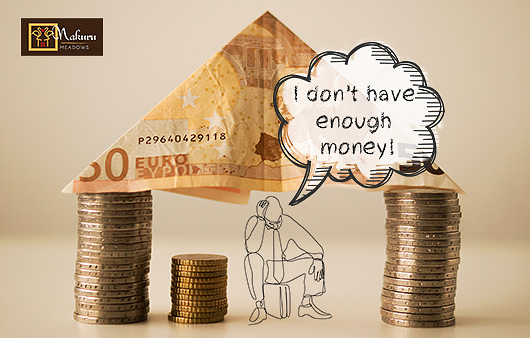 Very few people can afford to buy a home cash, and therefore prefer getting a mortgage. As with every other loan, getting a mortgage requires a good credit score. If you have not been paying your debts on time or paying at all, it's about time you change and get back on track.
Step 2: Start saving for the down-payment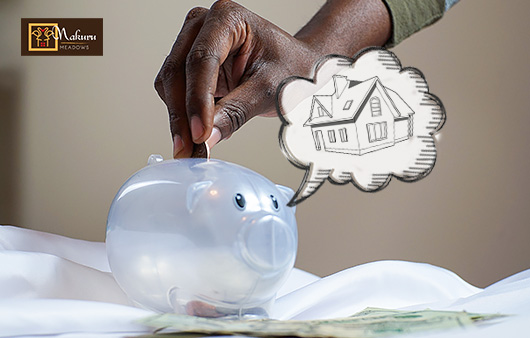 More often than not, when purchasing a home you will require a down-payment. In most cases it's usually about 20% of the purchase price. There are a few lenders who can grant a 100% mortgage but it's worth doing a quick research for yourself to see if you can find any.
Step 3: Decide how much house you can afford.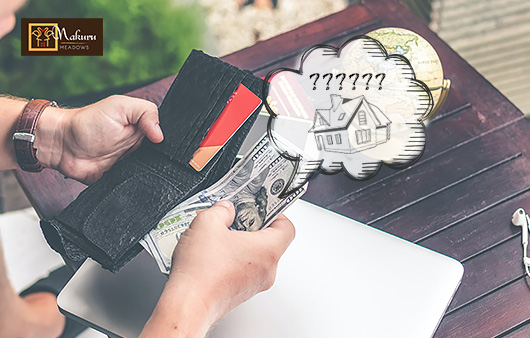 They say all dreams are valid, but a reality check is equally important if not more. Knowing you want to buy a home is one thing; knowing how much of a mortgage payment you can handle is quite another. Too often, dreams and reality collide: You may be yearning for a four-bedroom maisonette with a detached sq. like the one at Nakuru Meadows but given your income and debt owed to credit cards and beyond, the best monthly loan payment you can manage is for a two-bedroom bungalow in the outskirts of town. Don't worry if you can't buy it at the moment just rent it.
Step 4: Get pre-approved with a lender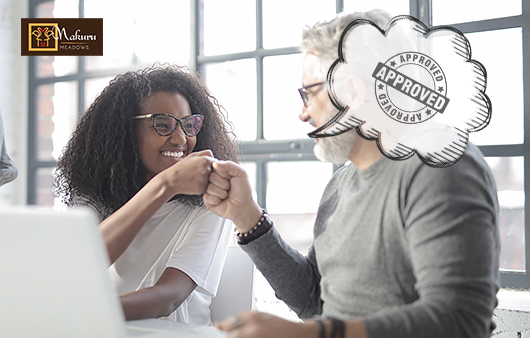 Lenders help you determine what you can afford when you're buying a home. A mortgage pre-approval is a lender's commitment to helping you finance a home up to a certain amount.
Mortgage pre-approval is a commitment from a lender to provide you with home financing up to a certain loan amount—basically, the stamp of approval that you have the money, credit history, and other credentials to buy a home up to that price.
Step 5: Go house hunting & Make an offer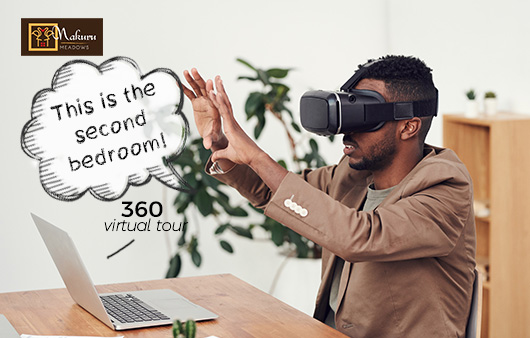 With the advent of corona virus, we understand some of you may not be able to visit show houses. Possible because you'd rather stay home and keep safe or maybe you are in a locked down city. Whatever the reason is you can always have a virtual tour. But if you choose to visit the show house, kindly follow the government guidelines provided to keep yourself safe. At Nakuru Meadows, measures have been put in place to ensure visitors wash their hands while entering the property and are required to wear a mask throughout. The show house is also cleaned thoroughly and all surfaces disinfected daily.
Finally, things are starting to get real! You've finally chosen the house of your dreams, you absolutely love it, so what next?
Step 6: Get a Home Inspection
Typically, purchase offers are contingent on a home inspection of the property to check for signs of structural damage or things that may need fixing. This contingency protects you by giving you a chance to renegotiate your offer or withdraw it without penalty if the inspection reveals significant material damage.
Both you and the seller will receive a report on the home inspector's findings. You can then decide if you want to ask the seller to fix anything on the property before closing the sale. Before the sale closes, you will have a walk-through of the house, which gives you the chance to confirm that any agreed-upon repairs have been made.
Step 7: Work with a Mortgage Banker to Select Your Loan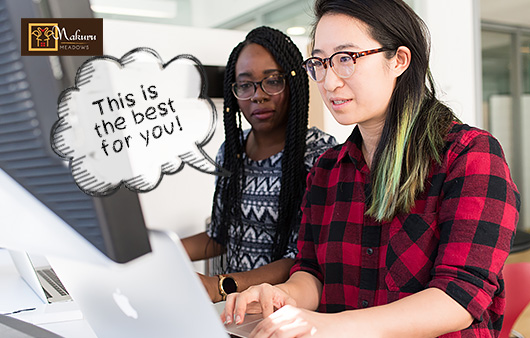 Lenders have a wide range of competitively priced loan programs to choose from, you want to select one that you can comfortable pay with ease. Selecting a mortgage is an important decision that requires precision. It's important to have a trustworthy mortgage bankers assist you can make the process much easier.
Every home buyer has their own priorities when choosing a mortgage. Some are interested in keeping their monthly payments as low as possible. Others are interested in making sure that their monthly payments never increase. And still others pick a loan based on the knowledge they will be moving again in just a few years.
Step 8: Have the Home Appraised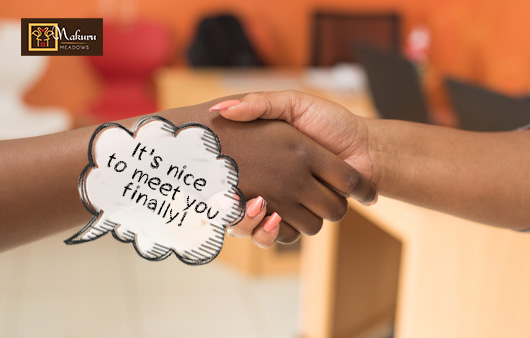 Lenders will arrange for an appraiser to provide an independent estimate of the value of the house you are buying. The appraiser is a member of a third party company and is not directly associated with the lender. The appraisal will let all the parties involved know that you are paying a fair price for the home.
Step 9: Coordinate the Paperwork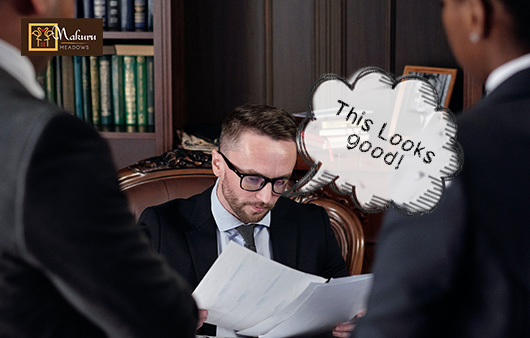 As you can imagine, there is a lot of paperwork involved in buying a house. Get a good lawyer to handle all of the paperwork, conduct a title search and ensure that the seller is the rightful owner of the house you are buying.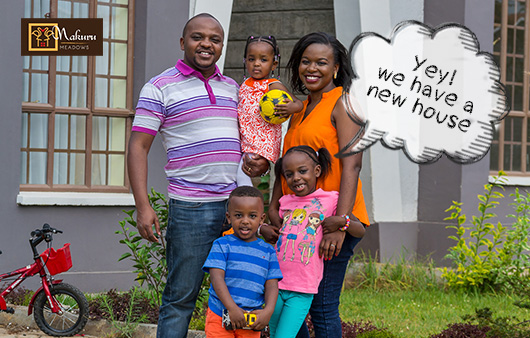 At closing, you will sign all of the paperwork required to complete the purchase, including your loan documents. It typically takes a couple of days for your loan to be funded after the paperwork is returned to the lender. Once the cheque is delivered to the seller, you are ready to move into your new home!
Feeling more confident to buy your dream home now?
We hope so!
Discover stunning Maisonettes and Townhouses in Nakuru ready for occupation at Nakuru Meadows! Our expert team looks forward to hold your hand all through the process above.
Learn about our current prices and offers:
To visit please contact us on 0708 822 583 or 0715 856 848. You can also email us at sale@nakurumeadows.co.ke