Moving into a new home can be costly, therefore you would want to save as much as you can.
Here a few tips on how to save some money:
Moving companies charge for both the packing materials and labor. Save some money by packing up everything yourself. Just make sure you pack everything properly so that things don't get broken because the moving company won't be responsible for your mistakes. If you need help call a friend you can count on, catch up with a glass of wine, after the job is done, and have a nice talk with them. It will be time well spent especially if you won't see them often anymore.
2. Ask for help from your friends with trucks or vans.
Check within your circles for friends with personal trucks or vans and ask if they can help you move. This will surely save you some good money. Still, it would be very kind of you to offer to pay for gas and a meal or two as appreciation for their help.
3. Get rid of useless stuff.
Of course, it's a no-brainer, that most of us tend to be hoarders and collect lots of stuff, and we often don't even realize how much useless things we've managed to collect or hold on to. As you pack, put away anything that you don't want or don't use regularly. Remember the less you have to pack, the less money you have to spend on packing materials such as bubble wrap. It would also be a good initiative to donate some of those things to more deserving people.
When moving remember you will need places to pack all your items into to keep them safe and organized. Collect as many carton boxes, bubble wrap, or old newspapers as you can. Borrow some large carton boxes from work or your local wholesale shops. They make wonderful packing boxes because of their size and when you label the items you pack in them it will make your unpacking process a whole lot easier.
5. Cancel your subscription bills in advance.
There is no doubt moving is a time-consuming and stressful experience for most of us. It's possible while you've been busy planning and packing things you haven't thought about your billing cycle. Avoid paying an extra month of subscription bills by checking if they fall in line with your moving date, if not cut them off in advance. Most households now have internet connection in their homes, if you are moving far perhaps to a different town, your internet provider may not be in that town, therefore you may need to cut them off in advance and avoid losing money through penalties or automatic subscriptions.
Although this one will not save you money, it will help you get in shape body and spirit for moving. When planning a move, exercising is one of the last things you will want to do, but it's a good idea to make time for it. Exercising will boost your mood, reduce stress and anxiety, and help you stay stress-free during your move.
Although moving into a new home or neighborhood can be tough, these tips combined with a reputable estate and friendly community like the one at Nakuru Meadows can relieve stress and help you settle in easily.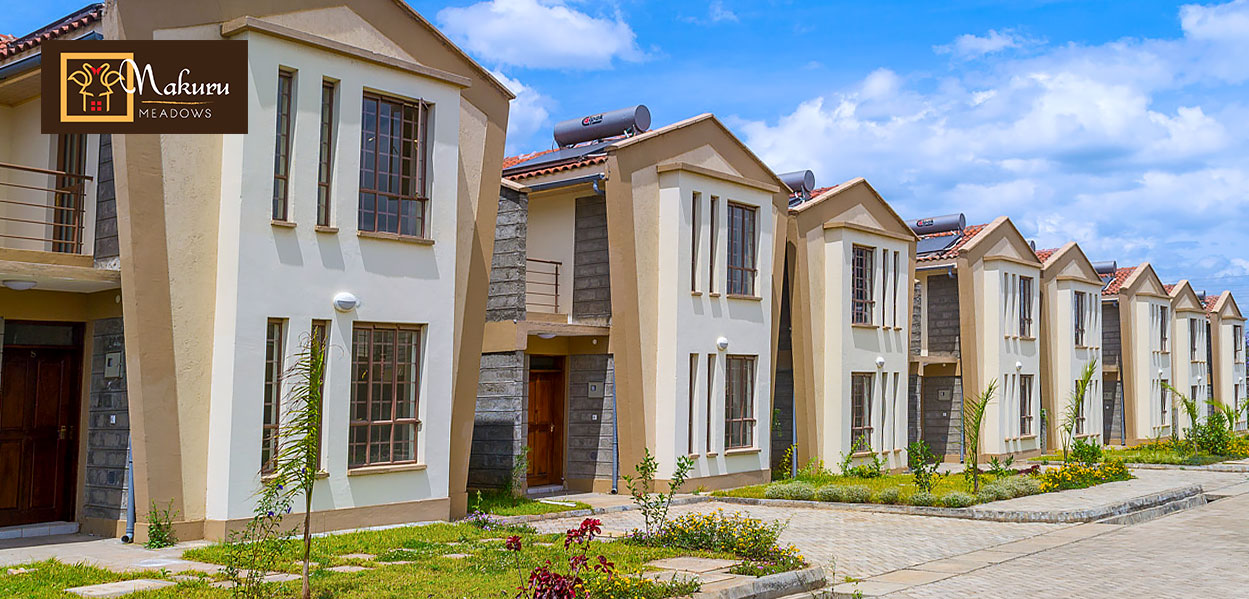 In case you are looking to move to Nakuru, we have a beautiful gated community of 70 homes for rent and sale. They consist of two-story 3 bedroom Maisonettes and 4 bedroom Townhouses. They are not only spacious enough for a large family but also packed with amazing amenities like solar water heating, private gardens, ready internet connection, 24/7 security guarding, children and adult playgrounds and so much more.
Come visit us, we bet you will fall in love with these magnificent homes. Contact us at 0708 822 583 or 0715 856 848.
You can also email us at sale@nakurumeadows.co.ke to schedule a visit.