The Covid 19 pandemic has changed our lives completely and continues to do. Some sectors have been affected adversely while some not so much. Today we evaluate how the pandemic has affected real estate values?
Do you think, Covid 19 will change your purchase decisions on property?
The Covid epidemic upheaval of social and economic norms and patterns may alter local market value patterns. As months roll on, the ways in which value is affected will become evident. How will you know where location value lies in your preferred real estate market?
Property value in residential real estate markets has traditionally been linked to four key location value factors:
1. Proximity to Work or Employment Opportunities
Traditionally, how close or easy it was to get to work determined so much where people choose to buy or rent homes.
Due to this pandemic, over 1 million Kenyan's have lost their jobs. The ones with jobs are now working from home. This has brought about a need for people to invest in good homes as they now spend so much time indoors. The distance to work in no longer such a big deal as employers begin to change their minds, and allow employees to work from home as long as possible till a post- Covid 19 future.
This has long been a significant location value factor. Parent's want to live in an area with good schools nearby. But with the stay-at-home strategy to fight Covid 19, education at all levels has moved online. As a post- Covid 19 future is unpredictable we can only wonder if this will mean a student may qualify for "virtual attendance" to a favored school without moving into that school's catchment area or not.
3. Proximity to a popular shopping mall or business district
Shopping areas are an attraction for most buyers, but with Covid 19, businesses have been adversely affected and are struggling to survive. Some may end up closing down eventually. There has also been a shift to more home-delivery online ordering. It doesn't matter where you live, business will now come to.
If an area becomes economically depressed and loses the ambiance of its entertainment businesses, fewer buyers may be attracted to the area, leading to a decline in property prices.
Well-known neighborhoods may change dramatically post-Covid, and buyers may no longer choose a location based on this factor.
4. Proximity to valued local amenities
As a result of the pandemic, proximity to progressive, state-of-the-art, and fully-funded healthcare facilities may become an important value factor. Will healthcare access become a significant location value factor?
Right now buyers are faced with more questions than answers. How will this pandemic affect the neighborhood you favor? Will changes to your chosen neighborhood make it less or more attractive to you? Will price rather than location matter more in a post-Covid future? To some extent, current buyers and post- Covid buyers may have a better bargain when buying a home due to reduced prices.
The Covid 19 pandemic has had serious economic ramifications around the globe. However, the Pandemic has not changed the way real estate value is determined, just the context of value.
So, what value does location hold for you and your family?
What do you want to be near? What do you want to be distant from? If what you want proximity to is what others value too, that location will carry more value and higher prices.
Perhaps your ideal location may be a less-dense, or a rural environment where social distancing from neighbors is a year-round lifestyle.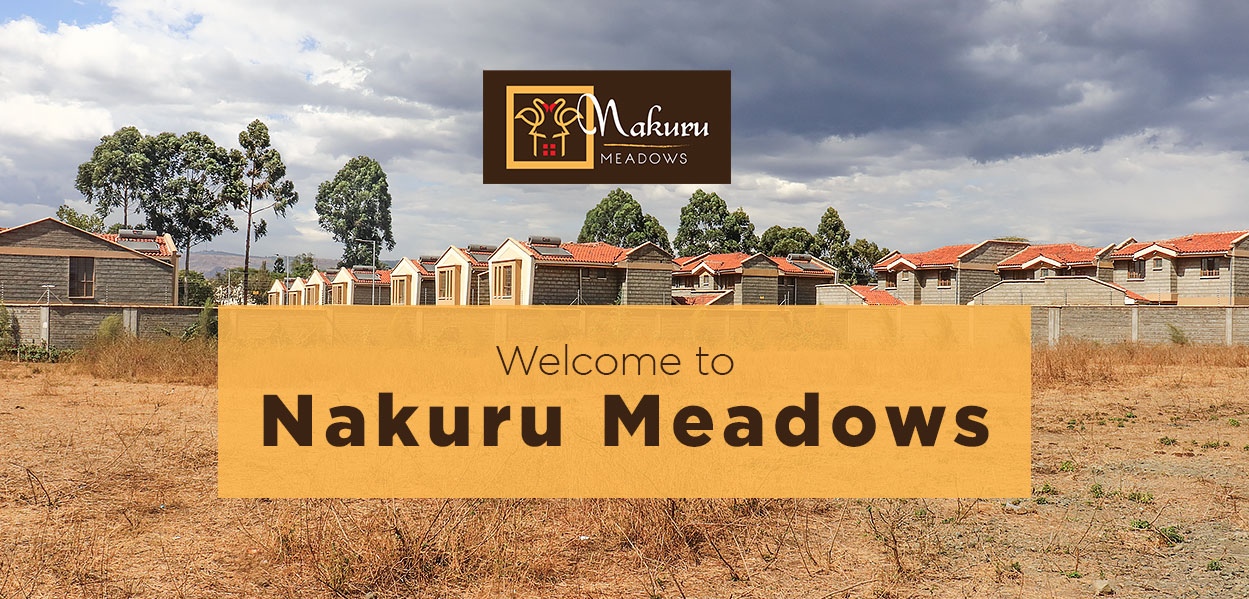 As you figure it all out, come check out Nakuru Meadows and its neighborhood, see if it's a good fit for your family. Take advantage of our amazing offers and invest in a family home you will always treasure.
Learn about our current prices and offers:
To visit please contact us on 0708 822 583 or 0715 856 848. You can also email us at sale@nakurumeadows.co.ke